JACKSON MICHAEL - Bad LP Epic
A1 Bad
A2 The Way You Make Me Feel
A3 Speed Demon
A4 Liberian Girl
A5 Just Good Friends
B1 Another Part Of Me
B2 Man In The Mirror
B3 I Just Can't Stop Loving You
B4 Dirty Diana
B5 Smooth Criminal
Bonus Track
B6 Leave Me Alone
See also
A1 Death On Two Legs (Dedicated To ...)
A2 Lazing On A Sunday Afternoon
A3 I'm In Love With...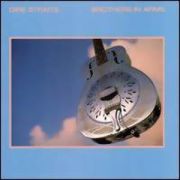 1. So Far Away 5:11
2. Money for Nothing 8:26
3. Walk of Life 4:12...
Side A
1. I NEVER LOVED A MAN (THE WAY I LOVE YOU)
2. DO RIGHT WOMAN, DO RIGHT MAN...