Slow Fall - Beneath the Endless Rains CD
Slow Fall perustettiin vuonna 2016 basistin ja biisintekijä Markku Kerosalon toimesta. Bändi on käynyt läpi muutaman miehistövaihdoksen ennen vuotta 2019, jolloin bändin nykyinen kokoonpano vakiintui nykyiseen muotoonsa. Nykyään Slow Fallin muodostavat laulaja Markus Taipale, rumpali Aki Pusa, kitaristit Heikki Kakko ja Juho Viinikanoja sekä basisti Markku Kerosalo. Bändin ensimmäinen EP The First Ones to Fall julkaistiin vuonna 2017 ja se esitteli vielä vahvasti melodisesta doom metalista vaikutteensa hakeneen yhtyeen. Sittemmin bändin soundi on jalostunut paljon monipuolisemmaksi, raskaammaksi sekä tyylitajuisemmaksi.
Slow Fall käytti vuoden 2018 uusien biisien kirjoittamiseen ja aloitti debyyttialbumin äänitykset alkuvuodesta 2019. Tulevan levyn materiaali esittelee Slow Fallin väripaletin sävyjen ääripäät, aina blastbeatien ja raskaiden kitarariffien kautta tunnelmallisempaan materiaaliin. Tulevan levyn raskaampaa ja nopeampaa laitaa esittelee hetki sitten julkaistu single Across the Cold
https://youtu.be/zy9TToYUD3U
01. Resonance
02. Across the Cold
03. Exile the Day
04. Under This Corroded Sky
05. Witnesses to the Fall of Night
06. Drown (Beneath the Endless Rains)
07. When the Suns Collide
08. Tomorrow is a Buried Hope
09. Everything Left With Nothing
See also
Descent Of The NOMACS
Dystopian Overture
The Gift Of Music
The Answer
A...
1 Humana Inspired To Nightmare
2 Heaven Torn Asunder
3 Funeral In Carpathia
4 A...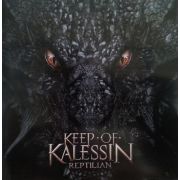 I Dragon Iconography 7:30
II The Awakening 8:19
III Judgement 5:10
IV The...