DIRE STRAITS - Brothers in arms 2LP
1. So Far Away 5:11
2. Money for Nothing 8:26
3. Walk of Life 4:12
4. Your Latest Trick 6:33
5. Why Worry 8:31
6. Ride Across the River 6:58
7. The Man's Too Strong 4:40
8. One World 3:40
9. Brothers in Arms 7:00
Katso myös
A1 Death On Two Legs (Dedicated To ...)
A2 Lazing On A Sunday Afternoon
A3 I'm In Love With...
Side A
1. I NEVER LOVED A MAN (THE WAY I LOVE YOU)
2. DO RIGHT WOMAN, DO RIGHT MAN...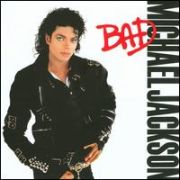 A1 Bad
A2 The Way You Make Me Feel
A3 Speed Demon
A4 Liberian Girl
A5 Just...