BURIAL - Untrue LP
A1 Archangel 3:57
A2 Near Dark 3:52
B1 Homeless 5:20
B2 Shell Of Light 4:39
C1 Raver 4:57
C2 Etched Headplate 5:58
D1 Untrue 6:15
D2 UK 1:41
D3 Endorphin 2:58
Katso myös
1. [untitled] 0:36
2. Distant Lights 5:26
3. Spaceape (feat. Spaceape) 4:01...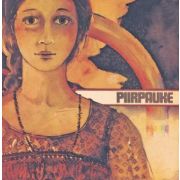 A1 Kuunnousu 3:29
A2 Legong 10:50
A3 Uusi Laulu Paimenille 5:32
B1 Cybele 10:50...
Give Life Back to Music The Game of Love Giorgio by Moroder Within Instant Crush (feat. Julian Casablancas) Lose Yourself to Dance (feat. Pharrell Williams) Touch (feat. Paul...