BURZUM - Daudi baldrs
I. Dauði Baldrs (The Death Of Baldur) 8:49
II. Hermoðr Á Helferð (Hermod On A Journey To Hell) 2:41
III. Bálferd Baldrs (The Fire-Journey [i.e.Funeral] Of Baldur) 6:05
IV. Í Heimr Heljar (In The Home Of Hel) 2:03
V. Illa Tiðandi (Ill Tidings) 10:30
VI. Móti Ragnarǫkum (Towards Ragnarok) 9:05
See also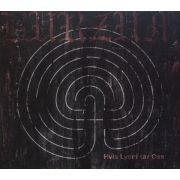 I. Det Som En Gang Var 14:21
II. Hvis Lyset Tar Oss 8:04
III. Inn I Slottet Fra Drømmen 7:51
IV. Tomhet 14:11...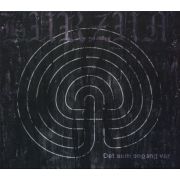 I. Den Onde Kysten 2:20
II. Key To The Gate 5:14
III. En Ring Til Å Herske 7:10
IV. Lost Wisdom 4:38
V. Han...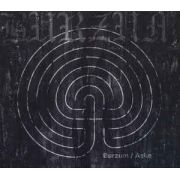 I. Feeble Screams From Forests Unknown 7:29
II. Ea, Lord Of The Depths 4:53
III. Spell Of Destruction 5:40
IV. Channelling The...