CRANBERRIES - Best of CD
1 Dreams 4:15
2 Linger 4:34
3 Zombie 5:07
4 Ode To My Family 4:31
5 I Can't Be With You 3:07
6 Ridiculous Thoughts 3:36
7 Salvation 2:24
8 Free To Decide 3:23
9 When You're Gone 3:52
10 Hollywood 4:19
11 Promises 3:32
12 Animal Instinct 3:32
13 Just My Imagination 3:13
14 You & Me 3:17
15 Analyse 4:06
16 Time Is Ticking Out 3:01
17 This Is The Day 4:15
18 Daffodil Lament 6:06
19 New New York 4:09
20 Stars 3:31
Katso myös
1 To Defy the Laws of Tradition
2 John the Fisherman
3 Too Many Puppies
4 Jerry...
Disc One:
1. My sky is darker than thine
2. Wings
3. Fields of blood; Harvester...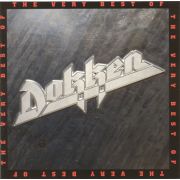 1. Breaking the Chains (Lp Version)
2. Paris is Burning (Lp Version - Live In Berlin, 198
3. Into...
Kiss of Death
Prisoner
Night By Night
Standing in the Shadows
Heaven Sent...