PORCUPINE TREE - Fear of a blank planet
1. Fear Of A Blank Planet [7:28]
2. My Ashes [5:09]
3. Anesthetize [17:52]
4. Sentimental [5:26]
5. Way Out Of Here [7:37]
6. Sleep Together [7:28]
2017 Kscope CD edition of Porcupine Tree's 2007 classic remastered by Steven Wilson from the 2012 masters.
Features guest appearances from Alex Lifeson (on the 17 minute Antesthetize) and Robert Fripp (on Way Out Of Here).
Packaged in a mediabook with a 24 page booklet containing lyrics and additional artwork.
See also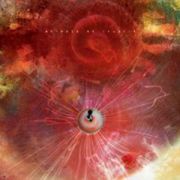 1 Ka$Cade
2 Lippincott
3 Air Chrysalis
4 Another Year
5 Physical...