CONVULSE - World Without God – Extended Edition 2LP RED VINYL Svart Records
Deluxe gatefold double LP. Limited blood red vinyl, 700 copies.
This luxurious set features the classic death metal album World Without God in a band-approved, remastered edition. Bonus tracks feature the cult demo Resuscitation of Evilness in a similarly remastered form.
The third edition of this classic death metal title comes in an oversized gatefold jacket and on blood red vinyl.
World Without God album:
Intro
World Without God
Putrid Intercourse
Incantation of Restoration
Blasphemous Verses
False Religion
Resuscitation of Evilness
Infernal End
Godless Truth
Powerstruggle of Belief
Resuscitation of Evilness demo 1990:
Putrid Intercourse
Godless Truth
Resuscitation of Evilness
Powerstruggle of Belief
See also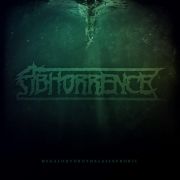 Swamp green vinyl, limited edition of 500


01 – Intro The Mesh
02 – Anthem...