LEEVI AND THE LEAVINGS - Hopeahääpäivä LP SILVER VINYL Svart Records
1. Toiveunta 3:59
2. Jani 4:27
3. Lahopää-Liisa 4:47
4. Matkalla omiin hautajaisiin 3:54
5. Sandy 4:02
6. Käsipohjaa 3:19
7. Liikaa sanoja 3:25
8. Sydän etsii kodin itselleen 2:16
9. Kaupungin tavoitelluin remonttimies 3:05
10. Tulilanka palaa 3:39
11. Uusi sihteeri 2:59
12. Karkkipäivä 4:09
Katso myös
Mitä Sä Meinaat?
Tallinnan Laivalla
Omenapiirakan Makuista Huulirasvaa
Esa Pakarisen...
Blue vinyl, 200 copies only. Wigwam's hard-to-find comeback album from 1992 returns to vinyl for a brief moment in this...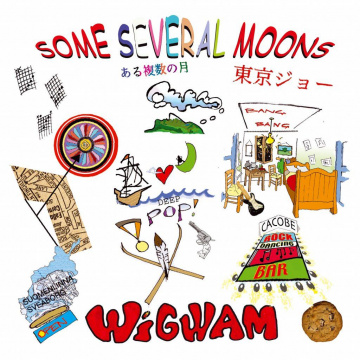 Red vinyl, 200 copies. This limited-to-500 edition of this 2005 album is also the album's vinyl debut, released to celebrate...