WIGWAM - Nuclear Nightclub 2LP PINK VINYL Svart Records
Limited pink vinyl.
This expanded reissue, released to celebrate Wigwam's 50 years of existence, comes in gatefold covers and with new interviews with the band members and manager. The second disc features the previously completely unreleased live set from Swedish national radio, recorded slightly before the studio sessions for Nuclear Nightclub took place.
A1. NUCLEAR NIGHTCLUB (2:43)
A2. FREDDIE ARE YOU READY (5:34)
A3. BLESS YOUR LUCKY STARS (6:02)
A4. KITE (4:14)
B1. DO OR DIE (5:03)
B2. SIMPLE HUMAN KINDNESS (4:02)
B3. SAVE MY MONEY & NAME (5:05)
B4. PIG STORM (4:39)
BONUS 12" LP: TONKRAFT, LIVE AT SR'S STUDIO 4, SWEDEN 25.11.1974
All tracks previously unreleased.
C1. BLESS YOUR LUCKY STARS – instrumental (5:47)
C2. JUST MY SITUATION (4:43)
C3. SAVE MY BODY AND NAME (9:06)
C4. SIMPLE HUMAN KINDNESS (4:33)
D1. PIG STORM (4:49)
D2. FREDDIE ARE YOU READY (6:19)
D3. NO NEW GAMES TO PLAY (9:50)
Katso myös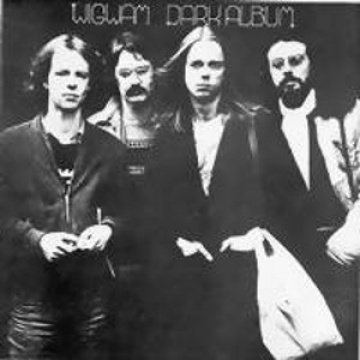 Oh Marlene!
Cheap Evening Return
The Item Is The Totem
The Silver Jubilee
Horace´s...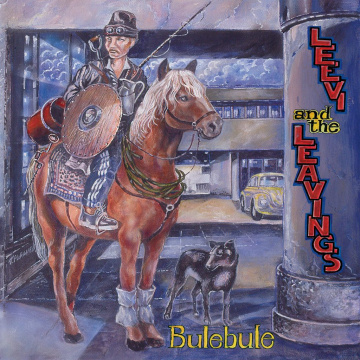 Limited aqua blue vinyl.

Rajoitettu värivinyylipainos. Erikoisvalmisteiset kolmois-gatefold-kannet. Leevi...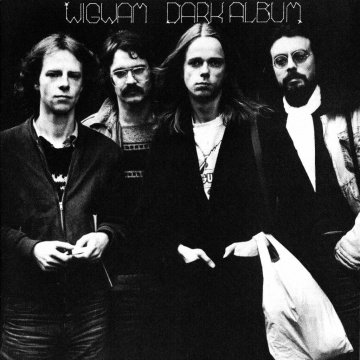 A1. OH MARLENE! (4:52)
A2. CHEAP EVENING RETURN (5:30)
A3. THE ITEM IS THE TOTEM (4:50)
A4. THE...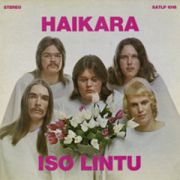 1. Hotellinainen
2. Kuinka ollakaan
3. Romanssi, sarjasta Kuutamo
4. 2...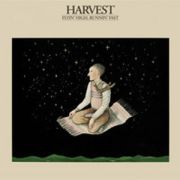 01. Let it grow
02. That's why i love you
03. Peter and the ram
04. Flyin' high, runnin' fast...
Blue vinyl, 200 copies only. Wigwam's hard-to-find comeback album from 1992 returns to vinyl for a brief moment in this...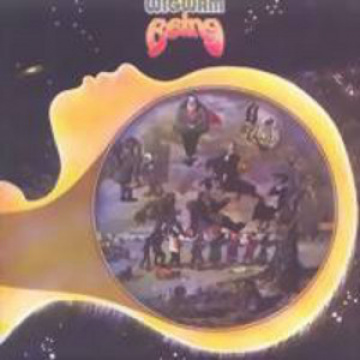 1 Proletarian
2 InspiRed Machine
3 Petty-Bourgeois
4 Pride Of The Biosphere
5...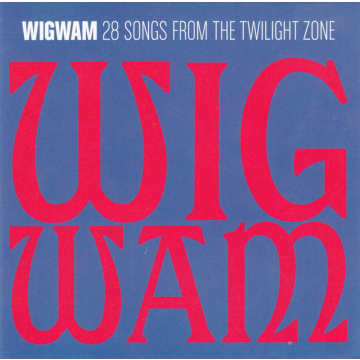 1-1 Luulosairas 4:08
1-2 Pidän Sinusta 5:38
1-3 En Aio Paeta 3:00
1-4 Henry's...
A1. SANE AGAIN (2:41) A2. INTERNATIONAL DISASTER (2:44) A3. TIMEDANCE (1:09) A4. COLOSSUS (6:44) A5. EDDIE AND THE BOYS (4:02) B1. LUCKY GOLDEN STRIPES AND STARPOSE (6:38) B2. JUNE...